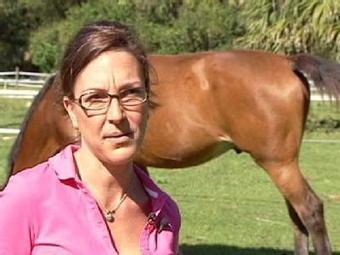 A local anti-horse-slaughter rescue group has joined forces with a Pennsylvania rescue organization to try and stop U.S. horses from ending up at what they call inhumane slaughterhouses.
EPONA – Equine Protection of North America's insight:
Super great way to make an impact in your community to create awareness! Be sure to contact Angel Acres Anti Slaughter Billboard Campaign to discuss those details! The more people we make aware of this issue, the SAFE Act and all aspects of how to stop it, will make all the difference for our beloved equines.
See on screen.yahoo.com