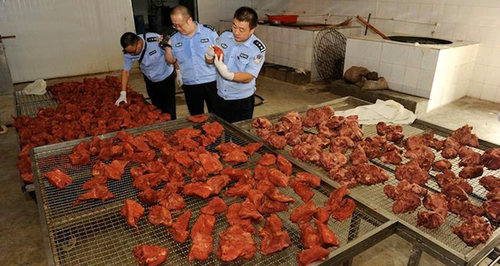 This week, police in Xi'an province reported that they had found and seized more than 22 tons of fake beef at a local factory. The "beef" was actually made from pork.
EPONA – Equine Protection of North America's insight:
So we are going to send our beef to China and exactly what are we going to get in return????? You guessed. Fake Beef.
See on firstwefeast.com