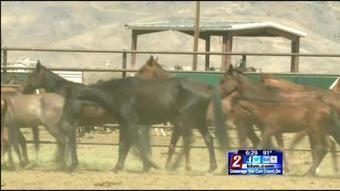 One government agency affected by the current federal shutdown is the Bureau of Land Management.
EPONA – Equine Protection of North America's insight:
Honestly, so wrong on so many levels, add insult to injury. Standing for hours, days, weeks, months and years with no shade, no family, and now to allow them to go without water and food? Just shameful!
See on www.ktvn.com