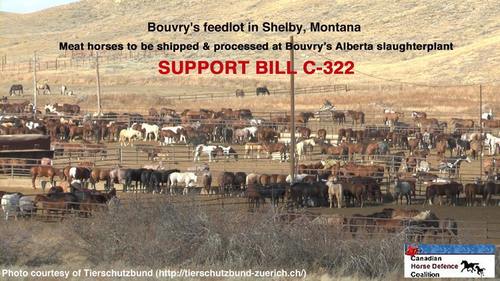 EPONA – Equine Protection of North America's insight:
Horses of every colour, description and breed – spot the little donkeys in this picture. Please everyone – in Canada, get behind Private Members' BILL C-322 and in the U.S., get behind your S.A.F.E. bill (S.541/H.R. 1094).

These horses are being slaughtered by the hundreds each week in Canada's première slaughter plant in Alberta.
In Canada. If this enrages you, make your voices heard for our horses. SPEAK FOR THEM.
See on defendhorsescanada.org