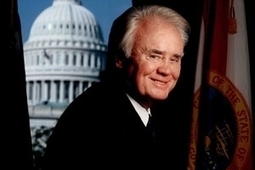 The ASPCA is saddened by the loss of one of Congress' most dedicated animal welfare advocates: Representative C.W. Bill Young (FL-13).
EPONA – Equine Protection of North America's insight:
Thank you for your years of dedication to our equine friends, you will be missed. We need more Congressional Advocates to help stop all issues where cruel and inhumane treatment of our animals exists. Peace on your way dear Sir..
See on www.aspca.org