See on Scoop.it – Pass The SAFE Act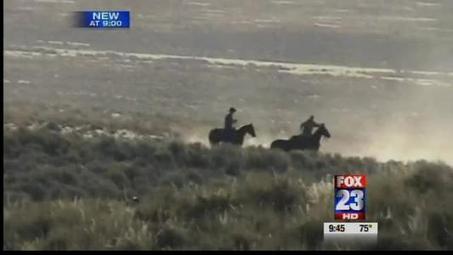 The government is spending your money — millions — to protect wild horses and bring them to Oklahoma.
Deb Schroer's insight:
Oklahoma has passed a law that wil allow horses to be slaughter within their State. What is most distrubing is that shipping so many of our Wild Horses and Burros into this part of the country now that this law has passed is raising concerns. Even though our Wild Horses and Burros are protected by law, older horses are not immune to the slaughter process. Thanks to the Burns Amendment, any Wild Horses or Burros that have been up for adoption more than three times are then allowed to be sold to anyone, with no restrictions in place for their protection. Also, any horse/donkey over the age of 10 is also eligible to be sold as well.
The representative that put this law in place, Skye McNiel, has a vested interest in getting horse slaughter implemented and inspected. Her family owns one of the largest slaughter plants in the State. Be afraid for our #wildones, be very afraid.
See on www.fox23.com